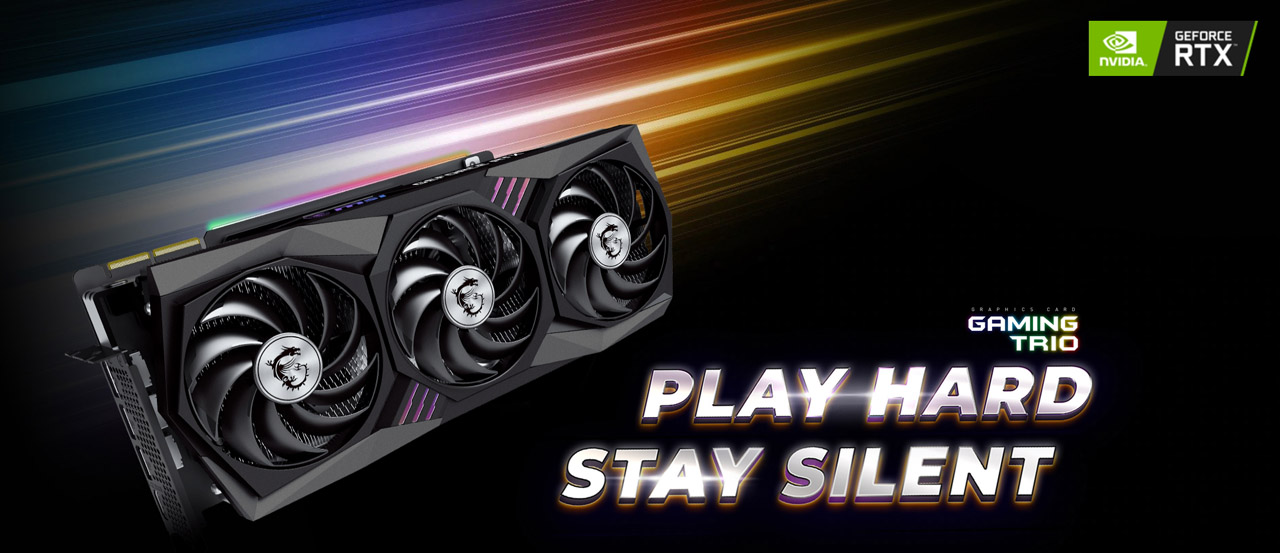 MSI GeForce RTX 3090 GAMING TRIO 24G

Supercharge your gaming with the GeForce RTX 3090, a big ferocious GPU (BFGPU) with TITAN class performance. Powered by Ampere—NVIDIA's 2nd gen RTX architecture, the GeForce RTX 3090 stacks enhanced Ray Tracing (RT) Cores, Tensor Cores, and new streaming multiprocessors, plus a staggering 24 GB of G6X memory, all to deliver the ultimate gaming experience.
The RTX 3090 GAMING Z TRIO model is factory overclocked to 1740 MHz Boost Clock (1700 MHz for reference card), while the TRI FROZR 2 thermal solution paired with structure-reinforcing design keeps the card composed and silent even in the heat of gaming. Light up your build and sync with other RGB Mystic Light enabled components. Monitor, tweak and optimize your card's performance with simple clicks in the intuitive MSI Center software.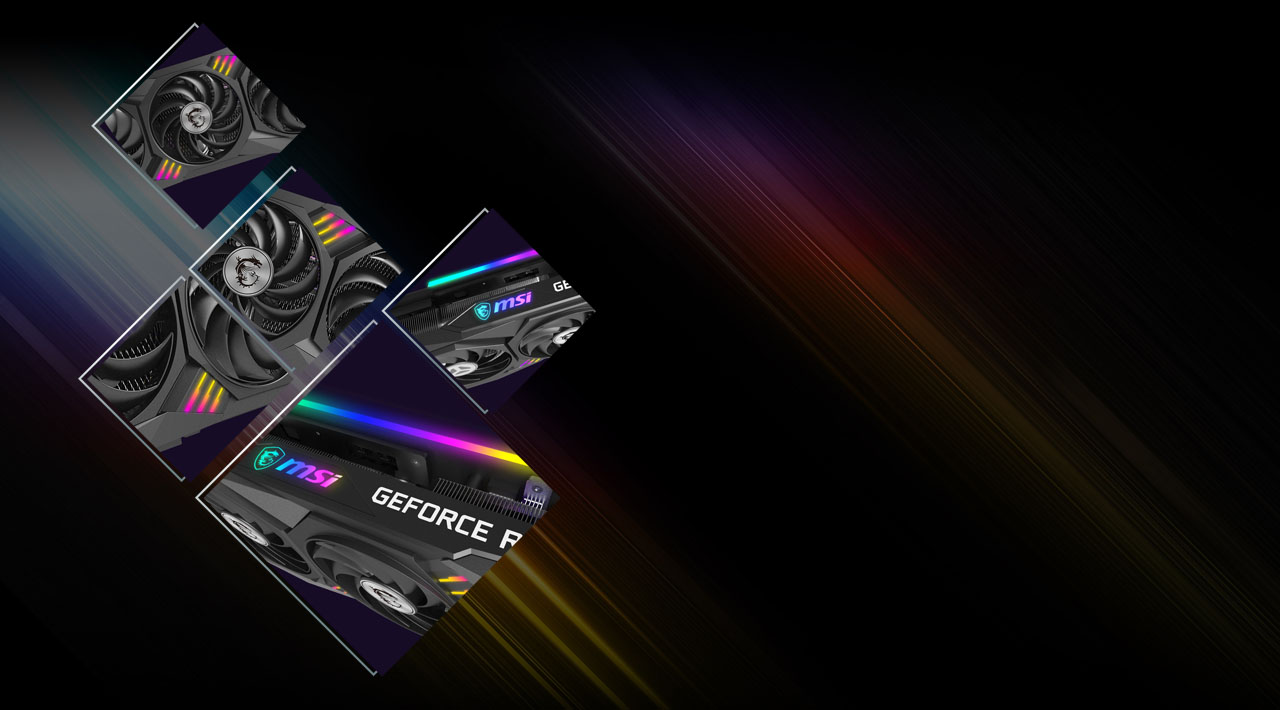 Light 'Em Up
It's time to put on team colors. Synchronize lighting with other compatible devices to take the light show to another level. Going dark is as easy as turning the lights off.
We Keep It Cool and Quiet

The TRI FROZR 2 thermal system has been designed for efficiency. Expect a perfect balance of cool and quiet for more fun during endless gaming sessions.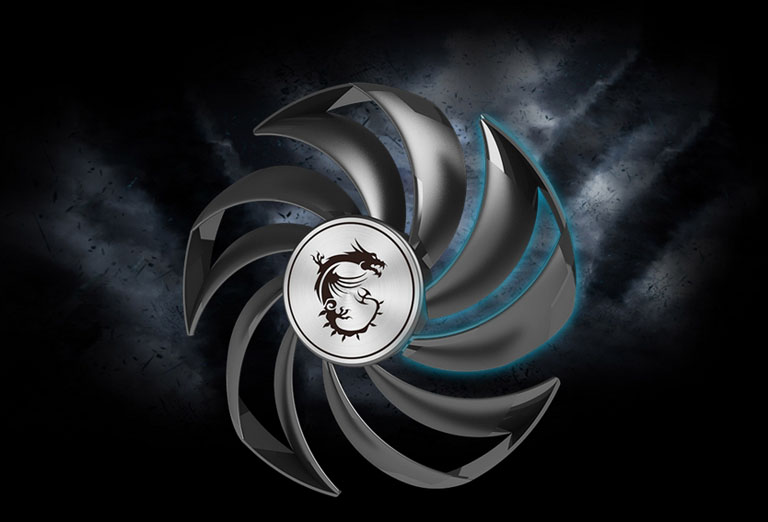 Teamwork Makes the Dream Work

TORX FAN 4.0 is built on teamwork, with pairs of fan blades bound together with a linked outer ring design that focuses airflow into the updated TRI FROZR 2 cooling system.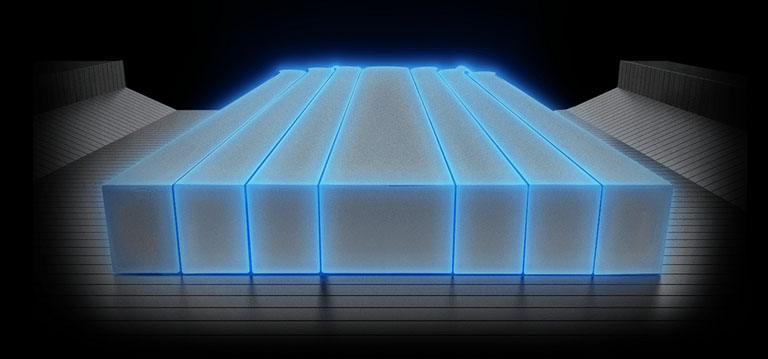 Totally Cool Core Pipes

Core Pipes are precision-machined for maximum contact over the GPU and spread the heat along the full length of the heatsink for optimal cooling.
Shhhh…Silencing Heatsink Design

Stay stealthy with Airflow Control that improves airflow dynamics. Deflectors provide additional surface area and guide air to where it's needed for maximum cooling. Wave-curved 2.0 fin edges disrupt unwanted airflow harmonics resulting in reduced noise.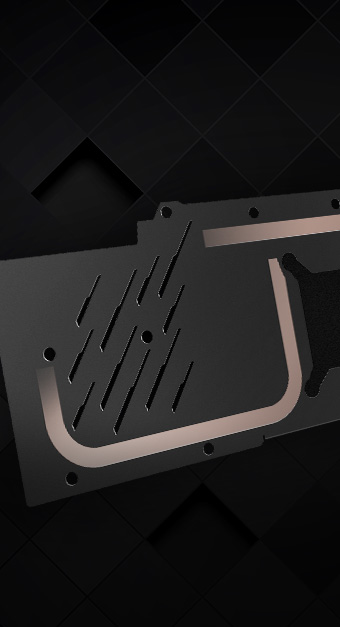 Cool 360°

Leave no space unchecked. Heatpipes beneath the sturdy matte-finish metal backplate provide additional cooling for the memory modules on the rear of the PCB.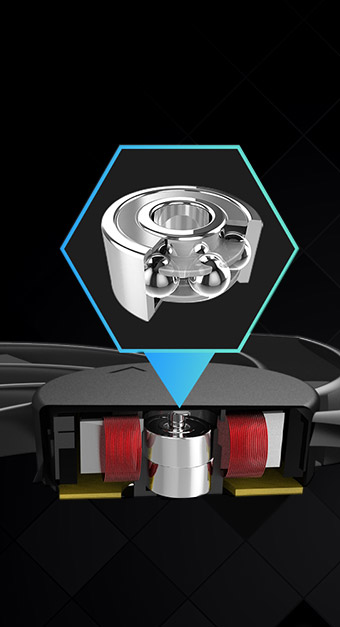 That's How We Roll

Extremely durable double-ball bearings spin your TORX FANs for years of intense and lengthy gaming sessions with zero noise.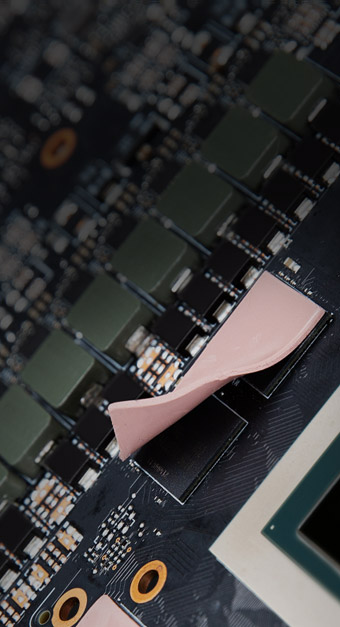 Stay Frosty

An abundance of thermal pads provides additional heat dissipation for board components.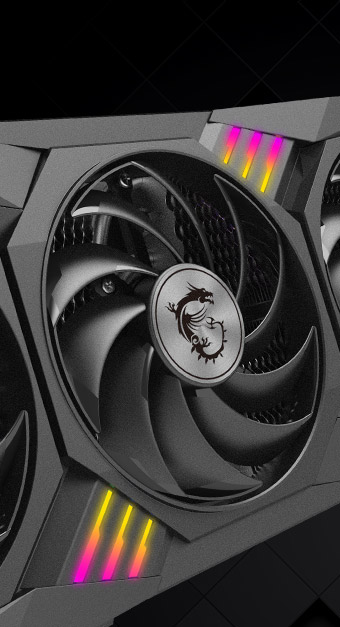 Chillingly Silent

Zero Frozr is the calm before the storm, keeping fans still and maintaining silence until cooling is needed.
Tough Enough to Back You Up!

GAMING has been crafted to serve you well during intense gameplay. This legendary item has extra power unlocked through the Custom PCB.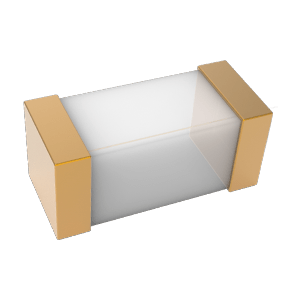 Better Safe Than Sorry

Additional fuses built into the custom PCB provide additional safeguards against electrical damage.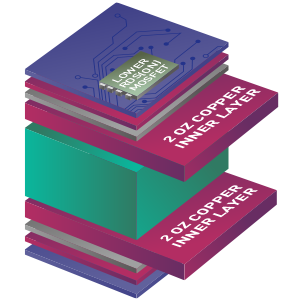 Forged from Enhanced Materials
An enhanced PCB material design with 2oz thickened copper increases conductivity, improving heat dissipation, and high-performance reliability.
Bend the Rules, not the Card
Solid build quality in key areas is strengthened with a rigid metal anti-bending strap.